Recyclerview is one of the powerful widgets inside android framework. But creating adapters with multiple view types is always exhausting.
OneAdapter is made to simplify and enhance the use of the RecyclerView's Adapter while preventing common mistakes.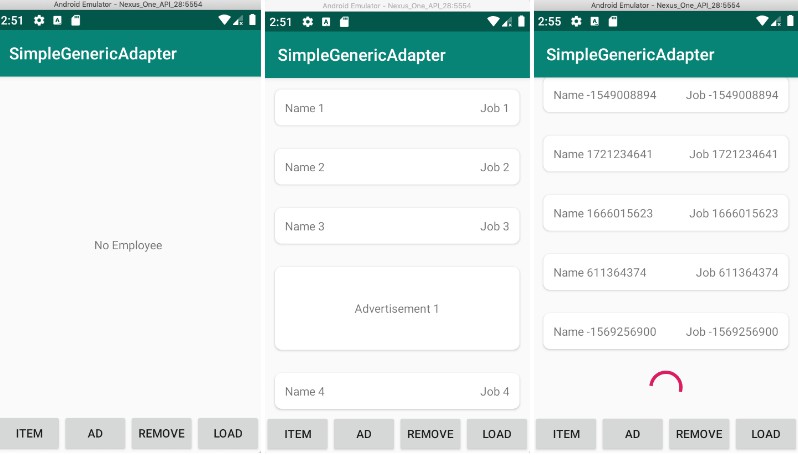 SimpleGenericAdapter is an Android library that helps developers to easily create a Recyclerview Adapter without repeatedly building any adapter boilerplate.