MusicWiki
Introduction
MusicWiki is an unofficial Last.fm app that contains information about different music genres, the albums, artists and tracks listed under the genre.
Tech Stacks
Languages

Android Architectural Pattern

Model-View-ViewModel (MVVM)
Android Jetpack Components
ViewModel and UI Controllers

UI

API

Other

Picasso -> For Image Loading
EventBus -> For Communicating Between Fragments
Features Implemented
Different Genres of Music available to search information for.
Albums, Artists and Tracks Related to every genre is available.
Information regarding every Artist can be found out in the application.
Top Artists, Top Tracks and Top Albums are available wrt each genre.
Some Important Points
The UI of the application can definitely get more improved, but I rather decided to spend more time on the Code Structure and Architecture so that it is Scalable and Maintanable.
Didn't focused much on the UI, as at some places, the alignment of the views are not proper.
Just have tried to replicate the UI provided in the assignment.
App UI
Home Screen (where Top 10 genres are available (collapsed))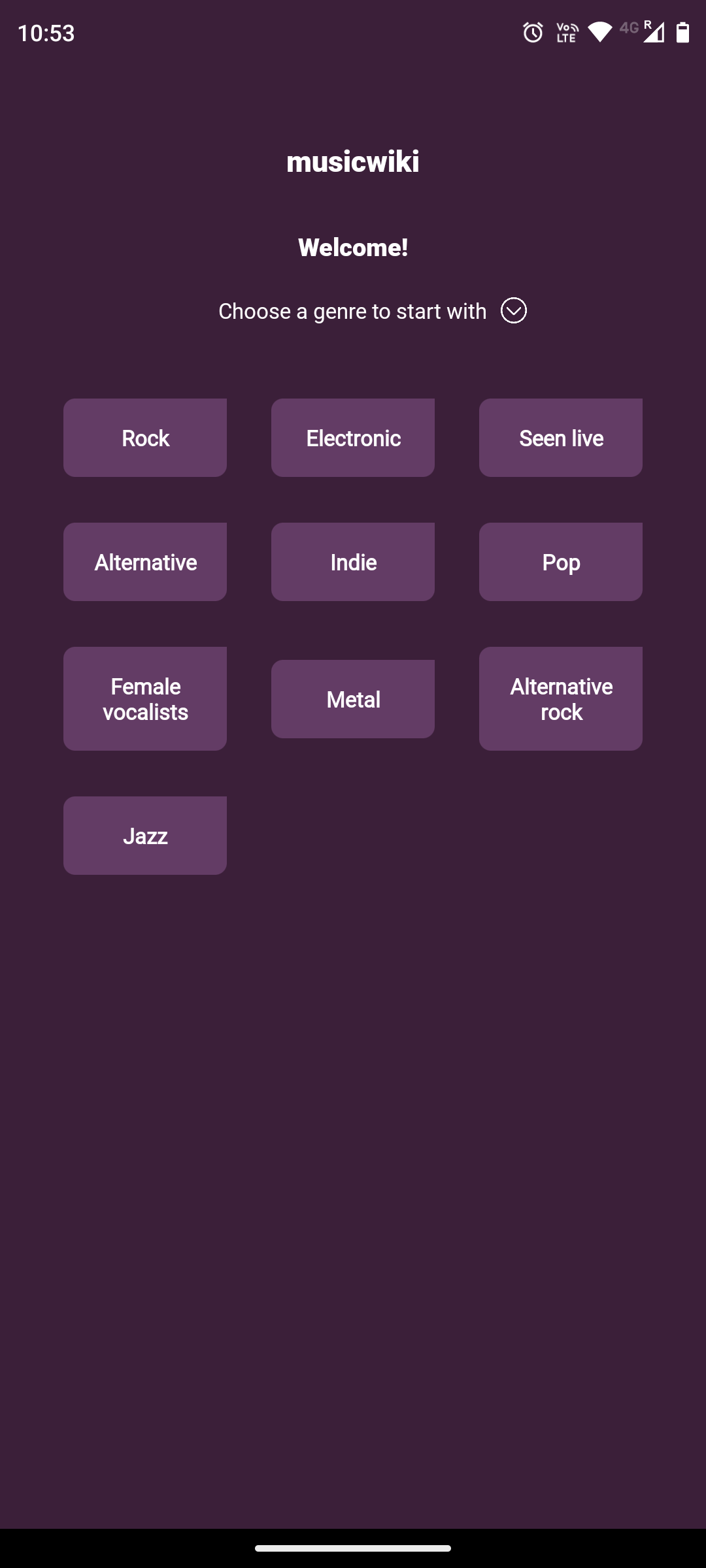 Home Screen (Expanded Genres List)
Genre Detail Screen (With Rock Genre Selected)
Top Tracks and Top Artists
GitHub