Vertical calendar for add or edit event on particular date
HR Vertical calendar
The HR Vertical calendar for Android.
Demo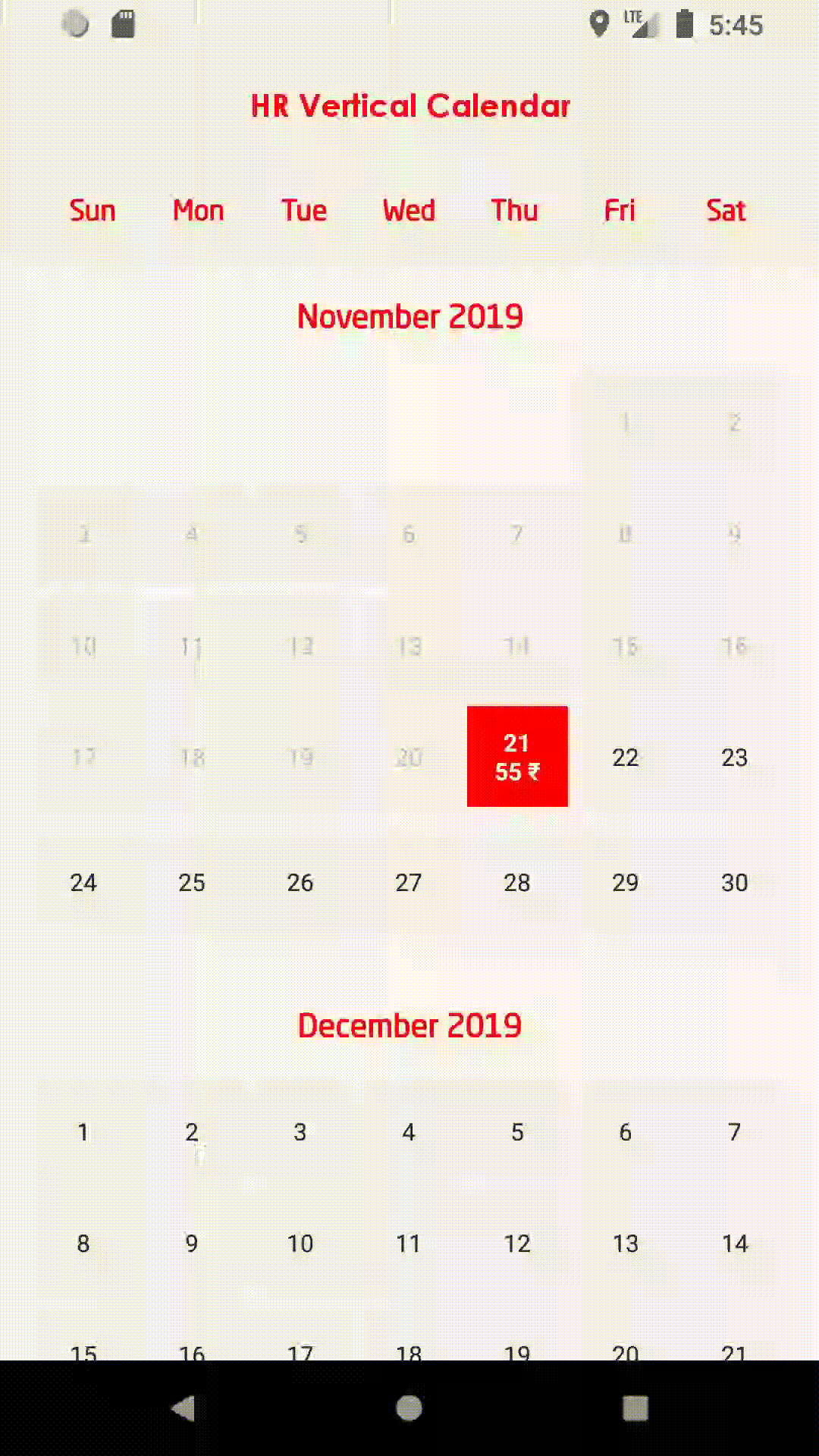 This awesome calendar is designed to meet more complex business requirements for Android development.
And it's easy to make a custom perfect ui. This calender is more flexible to adapt different ui and
the complicated logic.
Vertical Calendar
The vertical calendar is build with ListView whose child item is CalendarCard with some information text.
What you need to do is to setAdapter for the ListView.
Custom the UI
If you have a better design for the calender, you'll find it's easy to change to another style. It's more
convenient than System Calendar ui kit.
GitHub
Comments
Subscribe to Android Example 365
Get the latest posts delivered right to your inbox
---
— Next Post —
— Prev Post —