Chalmers Card Balance android app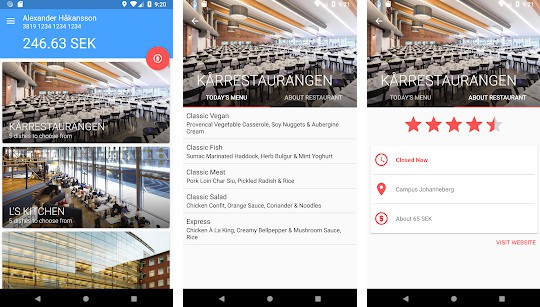 Chalmers Card Balance
The source code for the application Chalmers Card Balance. This source code replaces the old closed-source implementation (which will become available when fully deprecated).
With this app you can quickly and easily check the balance on your Chalmers union card.
Simply add a name and your card number and you're done.
You can now also check today's lunch at both campus Johanneberg and Lindholmen.
This is not an official application by Chalmers University of Technology and is not owned in any way by Chalmers.
GitHub
Comments
Subscribe to Android Example 365
Get the latest posts delivered right to your inbox
---
— Next Post —
— Prev Post —