A sample food blog Android application
Foodium
Foodium is a sample food blog 🍲 Android application 📱 built to demonstrate use of Modern Android development tools. Dedicated to all Android Developers with ❤️.
You can Install and test latest Foodium app from below 👇
About
It simply loads Posts data from API and stores it in persistence storage (i.e. SQLite Database). Posts will be always loaded from local database. Remote data (from API) and Local data is always synchronized.
This makes it offline capable 😃.
Clean and Simple Material UI.
It supports dark theme too 🌗.
Dummy API is used in this app. JSON response is statically hosted here.
Built With 🛠
Architecture
This app uses MVVM (Model View View-Model) architecture.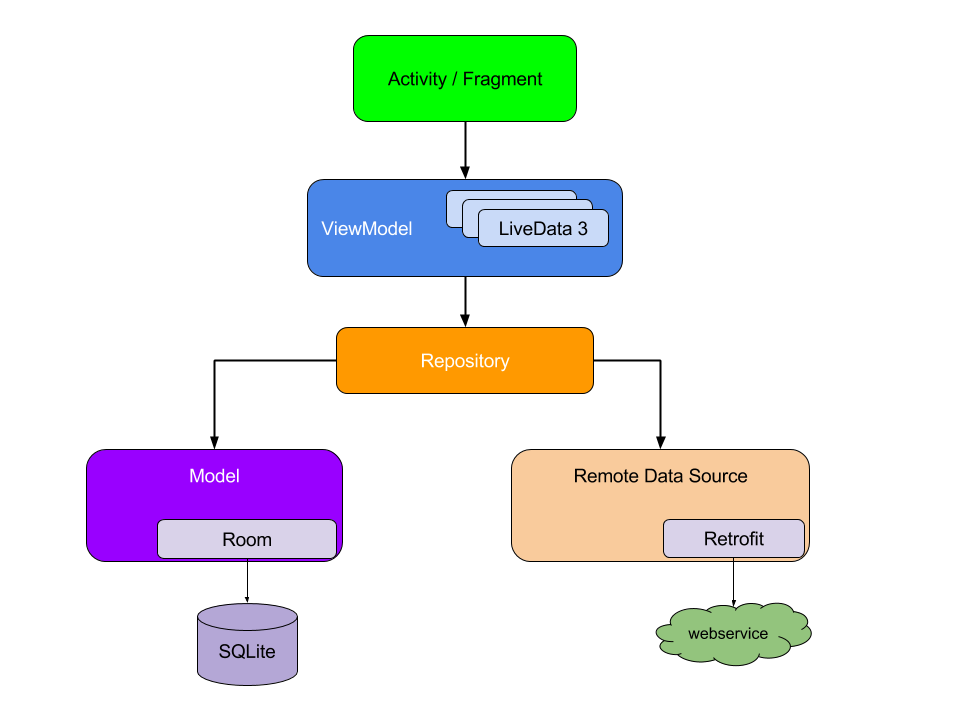 GitHub
Comments
Subscribe to Android Example 365
Get the latest posts delivered right to your inbox
---
— Next Post —
— Prev Post —