A wearable sensor list app for Wear OS that displays the sensors using WearableRecyclerView.
A personal project for controlling your Tesla vehicle(s) through your Android phone and/or Wear OS smartwatch using the unofficial Tesla API.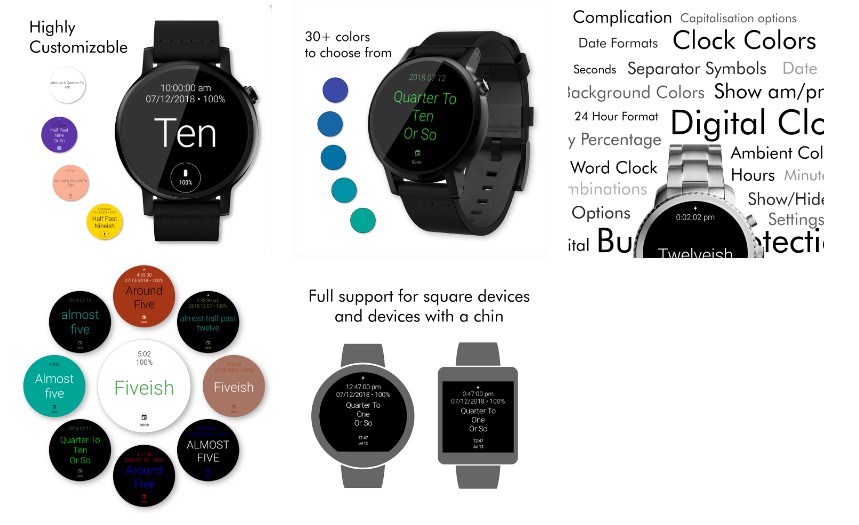 Twelveish is a unique Wear OS (Android Wear) Watch Face that displays the approximate time in words (in multiple languages).